Login
Log in if you have an account
Dont have an account? Register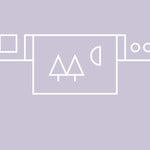 Fine Art Printing
Fine art printing, also referred to as archival pigment printing or "giclée," is a method of producing museum-grade prints using advanced inkjet technology to print on select papers. Fine art printing is the optimal choice for achieving colour accuracy, as it employs an 12-colour process that surpasses the traditional 4-colour CMYK method.

FILE SPECIFICATIONS

QUICK TIPS
Resolution – We print at 200dpi at size (100%). Do not send us internet images unless they are a hi-res download, as they will be too small to print
Camera settings – Set your camera to take photos at its highest resolution
Modifications – Be aware that some programs that perform editing will downsample your image and make it too small for printing
Upload vs Email – Always upload your image to us to avoid email compressing your image
Ratio – We don't crop images unless requested. Use an online ratio convertor to check that the size you're requesting works with your file

FILE FORMATS
TIFF files are best to retain quality
Adobe: Photoshop, Illustrator – Images embedded, fonts/text outlined, and Photoshop layers flattened. Convert InDesign files to PDF
PDF – Print-ready, high-resolution.
Powerpoint or Keynote – Academic printing only. Expect some colour shift. Save as PDF.

TEST PRINT
Printing a test strip is an easy and affordable way to ensure you're happy with the finished product. It allows you to check colour fidelity and image clarity in person, to try out different papers and utilize when calibrating your screen. Test strips are $7 for Photopapers, $9 for Fine-art paper and $12 for Canvas (uncoated).


SIZE GUIDE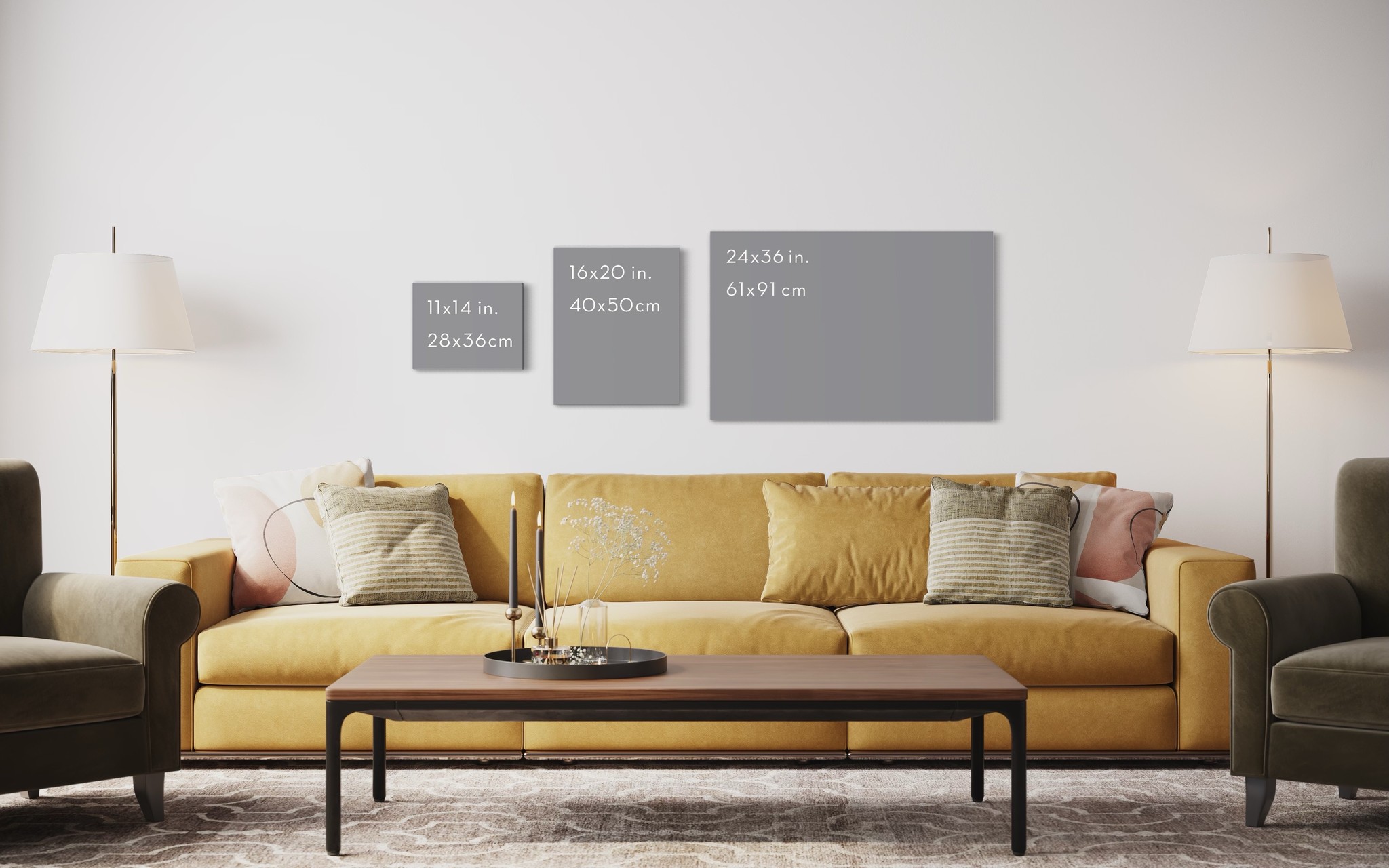 OUR PAPERS

SATIN PHOTOPAPER
Premium, smooth-surface, fade-resistant professional photopaper that produces vibrant colour, fine detail and strong contrast. Its finish has some sheen but is not a glossy. Great for black and white images. It is required for pieces with more ink coverage. (240 gsm)

MATTE PHOTOPAPER
A bright, warm white professional matte paper that prints smoothly with a flat finish. Great for artwork and images with soft tones, but not for full ink coverage or dark colours. (192 gsm)

SOMERSET VELVET
Museum quality, fine-toothed, acid-free and 100% cotton rag fine-art paper that produces radiant whites and, for a matte paper, rich blacks and vivid colour. (255 gsm)

VIVID CANVAS
Our textured canvas is a bright white, cotton blend, lignin-free, acid-free, archival certified for 100+years, and free of optical brighteners (395 gsm). Our canvas is protective coated, hand-stretched to a stretcher frame, and finished with hanging hardware. Museum Wrap is a stretched canvas where the image does not wrap around the sides and instead a colour is chosen for the sides. When uploading indicate what colour you've chosen. Gallery Wrap is a stretched canvas where the image wraps to the sides of the piece.

ACADEMIC PAPERS
For academic prints only. Choice of a flat-finish on Academic Bond or a shinier finish on Academic Satin. See the Academic section for more information.
SEWING PATTERN PAPER
An opaque, bright white 20lb lightweight, flat-finish bond paper that's ideal for printing full-size sewing patterns. Go to Sewing Pattern Printing.

 
FINISHING
 
DRYMOUNTING
Drymounting is a process of mounting a print onto a foam board using a heat-sensitive adhesive. The process creates a flat, even surface with no wrinkles or bubbles, and the adhesive used is permanent and durable. Drymounted prints are commonly used for framing, exhibitions, trade shows, and other displays. Drymounting without custom framing is for temporary use only as the surface is not protected and the material can wrap over time.
 
PLAQUEMOUNTING
Plaquemounting is a process of mounting a printed image onto MDF (medium-density fibreboard) and then sealing it with a clear, protective coating. The UV-resistant acrylic coating protects the image from fading, moisture, and other environmental factors. It provides a sleek and modern look and the final product is durable and long-lasting. Plaquemounting is commonly used for posters, exhibitions, home decor, and office displays. We do not recommend plaquemounting for limited editions or valuable prints.
 
FRAMING
Find our readymade, standard size frames in shop and online. For Custom Framing come by our shop or make an appointment online.
 

TAKING CARE OF YOUR PRINTS
Keep your prints in the protective packaging until framed. Don't remove the tissue protecting the printed surface, and try to frame your prints ASAP.
We recommend only handling your prints by the edges and with cotton gloves. Use two hands to support your print so that it doesn't bend.
Don't use your hands or cloth to wipe off any dust. Never blow on the print to remove dust.
Never place the print print-side-down on any surface.
Keep your print away from bright light, heat and humidity.
Frame with archival materials. If your piece is signed or numbered, do not mount to maintain its value.
Stretched canvas can be lightly dusted or wiped with a soft, dry cloth, and only if needed.
Framed pieces can be cleared of dust with the use of compressed air. Always spray glass cleaner on a microfibre cloth, not the surface, to wipe glass or plexiglass.